Disco Available
Disco, the CD-burning tool for Mac OS X, is finally available as a public beta. I just tried it and it's the perfect example of what kind of applications I would like to use every day. Not only does it look great, Disco is also very easy to use. Sure, it might not do everything large applications like Toast or Nero Burning ROM do, but it does everything I need to do with a burning application.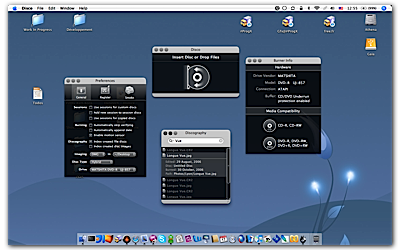 You can also take a look at Disco in action. In this video, I erase a DVD+RW, then burn a bunch of pictures on it.
Last but not least, I have another video that takes a closer look at the smoke, generated during the burning process.
Great stuff! Congratulation to the Disco team!